Welcome to our Sandy's Glass Creations Cyber Store
I design and hand make all the items listed.
You can have me design you own very special stained glass panel or sun catcher from your photos!​ Just email me a photo and let me know the size and shape you would like.
I believe in recycling items, so I offer wine bottle wind chimes, wine bottle hanging candle shelters, table top candle shelters from wine bottle and beer bottles.
One of a kind fused glass jewelry.
Thinking of something more personal? I fuse cremation ashes into jewelry for you. Just email me and I can tell you more.​​​


Phone 417 469 2230
​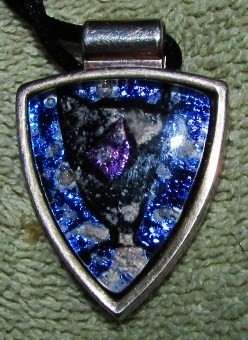 This is a fused glass
pendant I made from my
Mom's ashes. If you look
close you can see the white
colored areas are the ashes.​​​​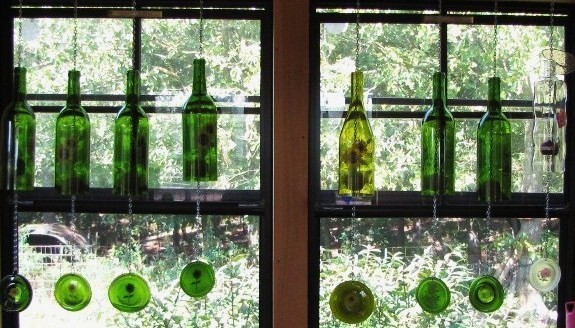 Here are just a few of my Wine Bottle Wind Chimes.
I have greens, amber, clear and cobalt blue.
Most are wind chimes and candle shelters are 25.00 each,
BELOW ARE WINE BOTTLE WIND CHIMES I MIGHT STILL HAVE FOR SALE.
PLEASE GO TO MY ETSY SITE TO LOOK AT WHAT I HAVE AVAILABLE.
​​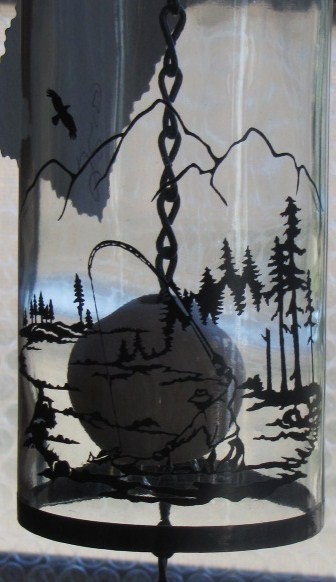 CLEAR BOTTLE WITH FUSED ON DECALS